Small Italian villages: from the COVID-19 an opportunity to rediscover them in the future
It is well known that those days in Italy we are breathing a different kind of air. The COVID-19, from one day to another, forcing us to modify our habits. Journals talk about emergency and titles are not so encouraging, but let's observe the situation from a different point of view: what if we manage to get something good from this situation?
Since the moment we were forced to stay at home, to go out only for necessary things, to organize our free time like never before we had the confirm: we are great people.
In small villages, where life has always flown silent and slowly, maintaining its natural rhythm, each of us tried to do something to help each other not feeling lonely. We look out of the window and balcony to sing our anthem or traditional songs, to play instruments, all together in a beautiful flash mob.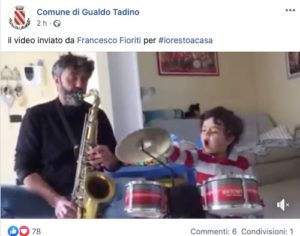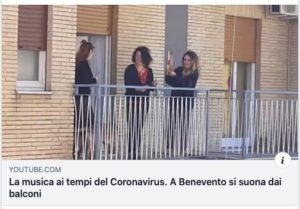 We are physically far, but our hearts are close. Someone sew masks for people who couldn't buy them, someone do shopping for olders who cannot go out, someone donates food and beverage to doctors that are working, tirelessly, from the very first day of the emergency. We can't tear us down! This is an occasion we have to take advantage of.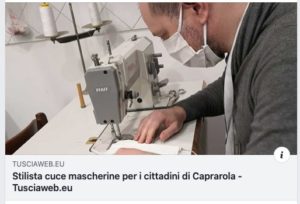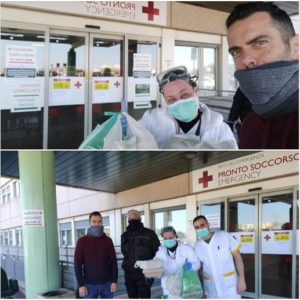 These days which have again their natural length that our grandparents remember: before smartphones, no pause workdays, fleeting dinners, there was all of this. And today, forced to this unexpected pause in our home, we cook. We have so many traditional recipes and bakery secrets in our cookbook! From the windows wide open you can smell old scents, those of an Italianness often forgotten in everyday rush.  We enhance products of the garden, oil that comes from local farmers, fresh vegetables, small local shops, old habits return. We read, we sew, we create handmade products, we share our abilities or we learn something new. Someone reads stories, through the telephone, for children, others share their "to do list" in those days to pass the time, someone video calls friends, near or far, a luxury we don't have time to enjoy in normal days.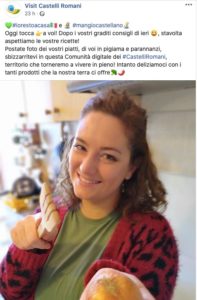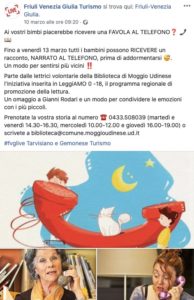 This virus pauses us, helping us to rediscover the real essence of being a nation, good food, small realities, mutual help and support, made in Italy. When everything will be over we will certainly have a different awareness of things, we will be able to really enjoy a handmade ice cream walking through alleys and villages, we will enjoy wine sitting in a bar, we will be tourists again, enjoying the view as never before.
We are sure that this pause will be good for us, despite everything, and it will end leaving us the awareness that Italy is a great place to live and to visit, and that we will be ready to discover it, all together again.
Thank you Laura Sguigna for this wonderful article