Italian Easter: Cultural traditions served on a plate
Easter has gone and has left our bellies full and satisfied, but not in the same way everywhere. Easter doesn't have the same look across Italy, especially when it comes to food.
If you know a little about Italy you will be aware that Il Bel Paese (The Beautiful Country, the nickname Italy is known by) has an impressive variety of culinary traditions that are rooted in the cultural fabric of society.
Although there are several national favourites – such as lasagna, parmigiana or fettuccine with ragu sauce – which are indeed loved and spread across the country, there is a vast diversity of recipes that flows out of the local kitchens.
In fact, not only do those national dishes often represent strong differences according to the region where they are cooked but also, and most crucially, each one of the twenty regions has its own distinctive food traditions, usually moulded by the religious calendar and dictated by the seasons and social occasions.
Easter is no exception, of course, and like many other festivities, has its own specific dishes.
But what are they?
Given that it will be impossible to show in one place all the different Easter culinary traditions from Liguria to Sicily, we have prepared a short summary of some regional gems, that are perhaps not so internationally famous.
You are about to start a quite brief but mouthwatering journey to share some of the wonders that have been prepared, tasted and enjoyed earlier this month, around the table in Italian houses.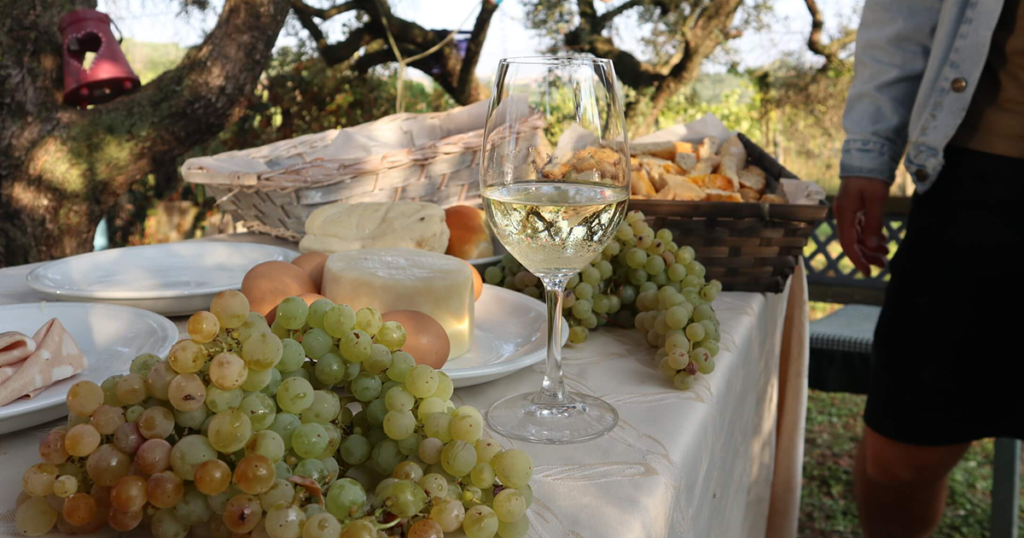 TO START WITH…
For the starter we go to Lombardy to try Salame alla bergamasca. This appetiser is made of high-quality lean pork meat, young garlic, full-bodied red wine, spices, and natural flavourings.
To obtain its sweet and delicate taste, slightly spiced salami is fermented and matured for several months in natural cellars.
MAIN DISH…
Much appreciated by the most famous fictional Italian police commissioner Montalbano, the pasta Ncasciata is considered a classic dish in Sicily. As with many other Easter main dishes, Ncasciata is cooked in the oven.
Usually made with maccheroni (macaroni, in English) it is a very rich dish that won't leave anyone unsatisfied.
Most of the ingredients are cooked separately: the pasta and the eggs as well as the mincemeat, which is aromatised in the soffritto with the addition of white wine.  Then all the ingredients are brought together in layers in a pot. They will be cooked with salami, caciocavallo and topped with aubergines, plenty of freshly made tomato sauce and covered by an abundant dusting of pecorino, an alternative to Parmigiano, or Grana Padano, which is made with sheep's milk instead of cow's milk (pecora, in fact, in Italian means sheep). Twenty minutes in the oven and the dish will be ready.
Originally from the Messina province, in the right corner of the triangular-shaped island, Ncasciata is a classic of Sicilian cuisine.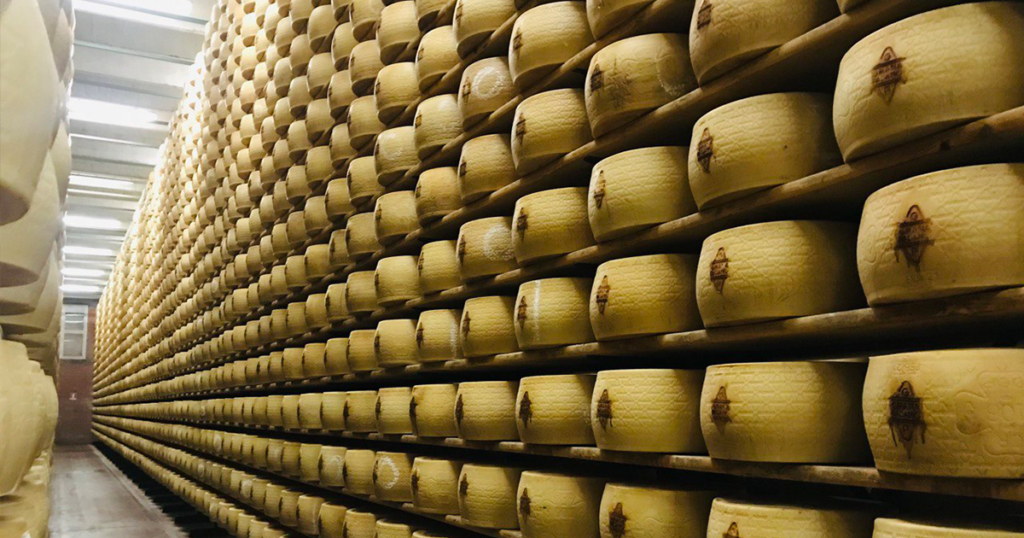 SECOND…
In Latium, we found an interesting options for what we call the 'second dish'. Following the first course, usually of pasta, the second course is mainly fish or meat. For Easter, meat is predominant since eating meat is a way to celebrate the re-birth of Jesus Christ, whose 'divine flesh' has recently won over the darkness of death.
The Coratella is an ancient recipe in Rome that Romans deeply love, so it is rarely absent from their tables for this celebration. It is made of the entrails of small animals like lamb, in this case, and this dish, especially at Easter in Rome, is accompanied by artichokes, freshly pan-cooked.
… AND DESSERT.
Ciaramicola is always present at Easter in Perugia, Umbria. It is a ring-shaped cake made with alchermes, an Italian liquor commonly used in baking, which gives it its characteristic red colour. The dessert is covered by white icing and colourful sprinkles – the white and the red symbolise the colours of the city. According to tradition, the cake represents love, since it used to be given as a present by the young ladies to their fiancées on Easter day.
We hope that you have enjoyed this quick overview of tasty, regional Italian specialities. But, to complete the journey and fully savour those unique delicacies, of course, there is no better way than to spend some time in these places yourself or even in the kitchen with the local experts – the Italian women – who work their wonders for hours and hours for the joy of their family members and themselves.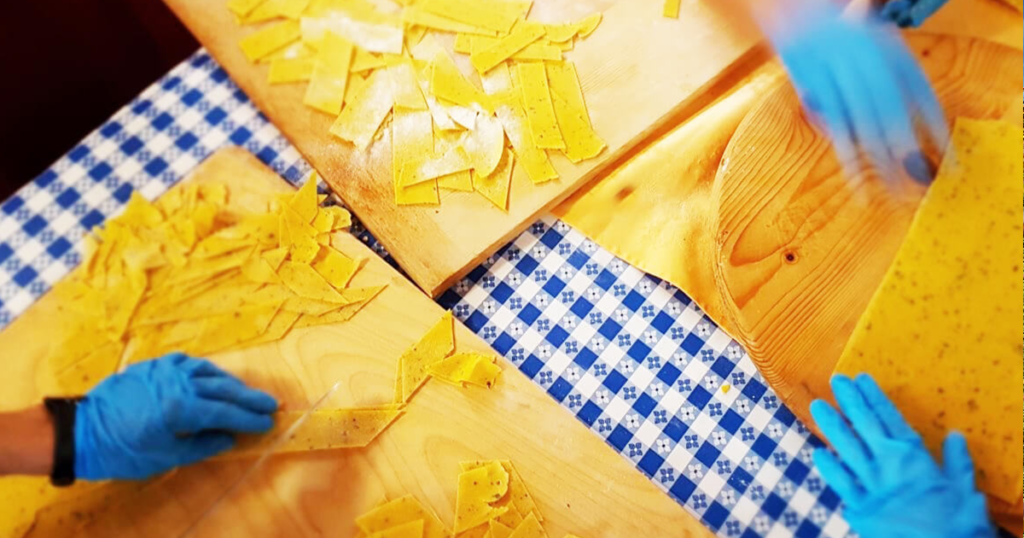 See you there!