Autumn means figs: The History of Girotti Figs
Fichi Girotti (Girotti Figs) are a unique dessert typical of the ancient town of Amelia, located in the centre of Italy. They are dried figs stuffed with chocolate, orange peels, almonds, nuts or other dried fruits prepared following the original receipt.
Umbria, a land rich in fig's plants, is the scenery of our story
Yet in Middle Ages figs were considered such a wonderful fruit that every year farmers from Ameria (the current Amelia) had to bring to the Pope "centum pignatuli ficuum", one hundred small pot full of figs.
In the past fig's plants represented a problem for farmers and their harvest; the production was huge and infesting so the only solution seemed to be cutting the plants down.
Antonio Girotti decided to found his factory in 1830, buying the figs from the growers and increasing, in this way, their wealth.
Years later his product became popular in the nation thanks to his grandson Quirino, who started the selling in stations and cafés with the famous manifesto of a woman carrying the stuffed fruits.
After the First World War, Girotti's fig appeared in the Rex transatlantic and their popularity bring them to be served in King's meals and in official events like the Mille Miglia.
By that time, they were so popular to be sold, even, in the United States.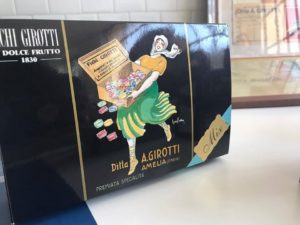 But, how this speciality is made?
In the making process the fig is dried, cut down and filled with different ingredients. Then it is put in moulds that give them the typical rounded shape.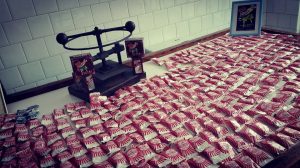 They are sold in café and shops in three different coloured boxes: green for nut stuffed figs, red for orange peel stuffed fig and blue for the almond stuffed ones.
When you visit Umbria do not forget to look for this delicious fruits and enjoy them surrounded by the amazing countryside.