Wine Cookies (Ciambelline al vino): Flavor and Traditions
A traditional sweet you will find in Lazio, Italy food culture is the ring-shaped cookie, known as ciambelline al vino.
Why "al vino" you ask?
Well, the key ingredient to these seemingly simple cookies is wine.
There are two types of ciambelline – white and red, made from white and red wine.  When traveling in Lazio, Italy, you will find the best ciambelline al vino in the Castelli Romani area, especially the city Frascati, where they are famous for their wine. You will have the chance to taste them with our tour Enjoy Castelli Romani. 
These ciambelline can be enjoyed with coffee, but when in Rome do as the Romans do- The traditional Italian way of eating these wine cookies is to dip them in wine!  Just how an Oreo cookie is to milk, the ciambelline al vino is to wine.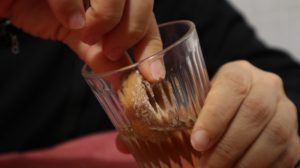 If you are in Rome and want to experience some of the best wine in Lazio, the city of Frascati is only a short train ride away. In Frascati, you will certainly have the opportunity to take part in this typical Italian pairing of the Frascati wine with the ciambelline, made from that exact wine. 
One of the best family-owned bakeries in all of the Castelli Romani area, Antico Forno Molinari make ciambelline al vino and also happen to produce their own Frascati wine.
A member of the family, Oreste Molinari, hosts guests at their vineyard to experience a traditional Contadina Breakfast or "farmer's breakfast" in a rustic cottage on the property. 
The most authentic and wholesome way to enjoy the ciambelline al vino the Italian way is at the table in the vineyard cottage during the Contadina Breakfast in the warm and welcoming company of Oreste, while hearing stories of his family and their vineyard.  
Looking forward to meeting you with Oreste, have a look at this link to buy them.
Or make them following the procedure below! #westayathome
This is our recipe to make them!
Ingredients
1 Tablespoon anise seeds
1 glass of white or red wine
1 glass of extra virgin olive oil
1 pinch of baking soda (optional)
1 glass of sugar (in addition to the topping)
Plain flour
How to make  Ciambelline al Vino
Take a bowl and pour in the Frascati Wine; put in the anise seeds and leave them for 15 min.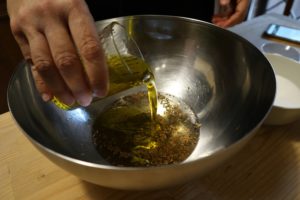 Add extra virgin olive oil, sugar (already mixed with the baking soda) and then, little by little, plain flour until the dough is malleable and not too sticky.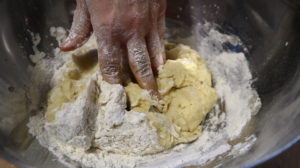 Cover the dough with a kitchen towel and leave it resting for at least 30 min.
Make the Ciambelline shapes with your hands by rolling some dough into  small "snakes", then join the two ends.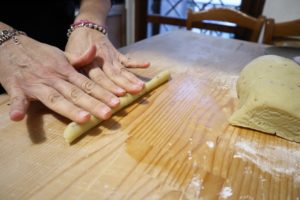 Pass them in the sugar and put them on a baking pan.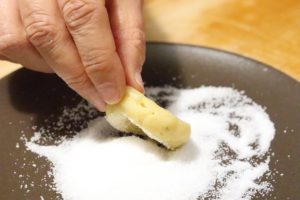 Bake them in pre-heated oven at 175°. Enjoy them after 30-35 min.